Solvar is an award-winning jewellery manufacturer crafting Irish jewellery since 1941. We are a third-generation, family-run, Irish business combining our passion for Ireland with our love of jewellery. Since our humble beginnings on No. 10 Harcourt Street, Solvar has grown to a 50 strong company, exporting beautiful Irish jewellery worldwide.
Each piece of Solvar jewellery is individually designed, drawing inspiration from Ireland's rich heritage and unique icons such as the Claddagh, the Celtic Knot, the Shamrock, the Harp and the Celtic Cross. Our master designers have carefully crafted these icons into timeless pieces of jewellery to continue this rich cultural legacy. We design and create our Celtic and Irish inspired jewellery pieces with love and care in Dublin and deliver worldwide.
We love Dublin
We love where we are from. The Dublin of 80 years ago when the company was founded was a very different place to what it is now, but we are still here. Dublin is full of great pubs, vibrant culture, great shops, amazing food and the best Guinness in the world. This is the city of the world-famous Trinity College, Stephen's Green, beautiful Christ Church and historic Dublin Castle, where our pieces are hallmarked. When you buy Solvar, you are getting a little piece of Dublin, Ireland, from our family to yours.
Proud of our history
80 years ago, when Gustaf Obernik founded his jewellery business based at No.10 Harcourt Street in Dublin, he could hardly have imagined what it would become.
Our People
Our people are everything, and they love what they do. We have some of the best goldsmiths and master craftspeople in Ireland working to create beautiful pieces in our Dublin studio to go out all over the world. Our quality pieces are produced to the highest standards and hallmarked by the Assay Office in Dublin Castle.
GEOFF O' DONOGHUE, CEO
Our own heritage in jewellery design comes from our roots in Ireland. I grew up in a small town just outside Dublin and would spend my summers visiting all the beautiful sights Ireland has to offer. When I joined Solvar 11 years ago, I wanted to help share our passion for Ireland and our love for jewellery with the world.
PAUL MCCUE, MASTER GOLDSMITH
No two Claddagh rings will ever be the same because of the weight of the stories and the people behind them. The beauty of my craft lies in how I play a part in how families around the world share passion and tradition from generation to generation. I feel connected to my country and I'm proud to share that with the world.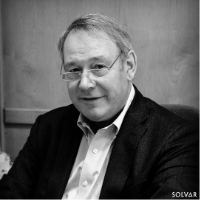 NICKY OBERNIK, DIRECTOR
Family is everything. Solvar embodies this. As a 78 year old business that, much like jewellery, is passed from generation to generation. When I joined Solvar in 1960, I started in the stock room picking and packing orders. Over time, I began accompanying my father on sales trips, I loved meeting customers and hearing their stories of how a piece of Solvar jewellery became part of a cherished memory for them. It was then I knew we were creating something very special.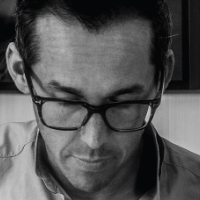 MARCUS OBERNIK, CREATIVE DIRECTOR
In 1941 my grandfather set up Solvar with just two employees, as the business grew my father joined followed by myself some years later. Growing up, I would listen to stories at family gatherings about their trips on the road sourcing the very best materials Ireland has to offer. They have shared their vast experience and knowledge with me and I look forward to bringing this into the next generation.